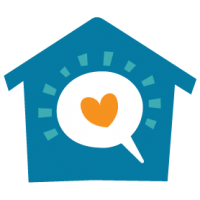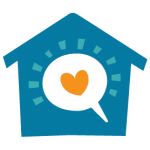 "Clark was 16 months old when we started working with Kelli at Little Hands Therapy.  He had been diagnosed with a speech delay and we quickly learned this diagnosis went deeper than simply a lack of words but also included his inability to point, make gestures, and respond to requests.  Clark's personality is cautious and apprehensive so he has always been a challenge to work with.  Kelli's kind nature, adaptability, and ability to read cues from Clark allowed them to create a bond and make amazing progress.  Kelli incorporated me into various sessions and coached me so Clark could progress when she was not there.  When we started therapy Clark had no words. After one week, he said his first word "duck" and not long after he was calling me "Mama".  Throughout the next year and a half Clark made amazing progress and transformed before our eyes.  He is now a 3-year-old thriving little boy who loves to listen to my requests, point to items in books and doesn't stop talking. I have no doubt Clark is where he is because of Little Hands Therapy.  Our family can't thank them enough."

-A.M.
"Thanks to Kelli, our twins are two little chatterboxes! At eighteen months they were diagnosed with expressive language delay but a little over a year later they both are thriving. So much so that our daughter has recently graduated from the program and our son isn't far behind. We sincerely appreciate the level of attention Kelli gives them and her flexibility in meeting our schedule demands with sessions either at their pre-school or occasionally our home. The constant feedback via emails, text messages and notes keep us focused on specific goals and progressing in the program. Kelli's personalized sign language videos and other guidance help us participate in a more meaningful way in our children's development."

-Bree W., Ashburn, VA
"We consider ourselves so blessed to have found Little Hands and to have been paired with Dawn as our son's speech therapist.  From the very beginning, she formed a special connection with Logan and I know that this has helped him excel in his progress.  He actually looks forward to therapy, and spending time chatting with Dawn.  The fact that she comes to us is truly the icing on the cake, with two other siblings schedules to juggle, this is a HUGE help to us.  Working with Dawn to improve his pronunciation in the areas he had been struggling with has allowed Logan to gain more confidence at school, among classmates who had noticed some issues with his speech.  The benefits of this therapy are far-reaching. We could not be more appreciative of Dawn and Little Hands for helping Logan to achieve his goals.  We will continue to recommend her and this practice to anyone and everyone who needs pediatric therapy." 

-Jennifer, Stone Ridge, VA
"I was that nervous mama a year ago that entered uncharted waters when my child was exhibiting signs of expressive language delay. My daughter started seeing Kelli a few months after her second birthday. At the time, my daughter was completely silent while playing and was only speaking one word at a time. Kelli brought out the best in my daughter and after just 9 months my child was on par with her peers when it came to expressive language.

Kelli was engaging and had an incredible awareness of exactly what my child needed right from the first session! Kelli even visited my child's preschool and spoke with my child's teachers to be sure the teachers knew how to help my child thrive. All 3 teachers gave me great feedback on Kelli's thoroughness and commented on Kelli's ability to really pin-point the areas in which my child needed a little bit more attention.
Kelli loves spending time outside with her clients – whether the park or even your own backyard! Additionally, Kelli included my other children in her sessions with my daughter. She prides herself on working on the "whole child" and not just assisting in the area that needs extra attention.

The best part about Kelli is that she truly helped me to better interact with my daughter. Kelli gave me ideas on how to better encourage my daughter to develop her language through play and by modeling real-life situations. I can honestly say that Kelli has made me a better parent this past year because of the various ways she has taught me to interact with not just my child that needed some extra help but my other two children as well. You will not be disappointed with Little Hands."  

-Sarah G., Ashburn, VA
"Kelli is amazing! She is making a measurable positive difference in my daughter's life. She's professional knowledgable and approachable. I consider her our SLP and a personal friend. I highly recommend her and her practice." 

-Jess Rudd
"Amanda was so great with Addy, and helped her make so much progress in such a short time!  She was always so positive and made it fun for Addy. and She especially loved playing Uno with her!  We'll definitely miss her. "

-Caryn S. 
"Thank you Judy for finding time for B even as our schedule changes and makes things more complicated. He trusts you to be interested in his thoughts, and has a mile-long list of things he'd like to show you. And I think that leads not just to progress, but also confidence. I am so grateful!"

-Priscilla K., Leesburg, VA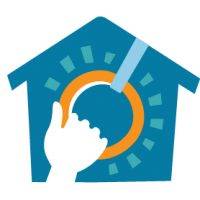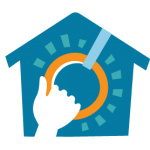 "Brittany always took time to communicate with us so that we knew exactly how our daughter was progressing and the areas we needed to focus on outside of the therapy session. Because of Brittany, our daughter is now functioning at an age appropriate level in all the areas that were initially tested in the evaluation. I would recommend Brittany to any parent who has a child that seems to be struggling with any area in which occupational therapy is a relevant approach."

- Samantha C., Leesburg, Virginia
"Brittany was our Occupational Therapist for our nine-year-old and was absolutely fantastic! She turned OT exercises into an amazingly large repertoire of fun games - if we ever repeated any, it was at our child's request! Brittany related very well and conversed easily with our daughter (and her little brother!) and did a great job of motivating our daughter to try her hardest. Every session left us with many ideas of how to continue practicing on our own. Our daughter made a lot of progress in her areas of challenge during our time working with Brittany, and always looked forward to our next session with her. We were sad when our therapy with her was over!"

- V.S., Loudoun County, VA
"Brittany has really helped my son, age 9, a lot.  He really likes her.  In the past 8 months we've seen improvements in handwriting, coordination, and emotional regulation.  This has been fantastic for him and our family.  He asked me this week when his next "date" with Brittany is going to be!! "

- Katie J., Fairfax, Virginia
"Our daughter, Colette (age 4), was experiencing fine motor delays and based on a recommendation from her pre-school teacher we sought out OT. We preferred in-home one-on-one therapy as opposed to group therapy and arranged to have Lindsay Borda come to our house once/week. Lindsay made therapy fun for our daughter and the further she worked with her, she began to uncover that Colette was actually experiencing vision problems as well. Lindsay recommended a reputable eye doctor that had experience working with children and offered Vision Therapy. I'm so grateful that Lindsay was able to uncover Colette's underlying vision problem and provide OT to supplement her vision training. We saw improvement in her fine motor skills and her self-confidence!"

- Leigh C., Ashburn, Virginia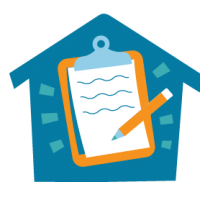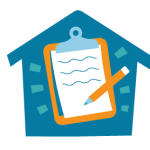 "Kelli was a great presenter!  Her presentation was both informative and interactive.  She made it easy and fun to learn numerous American Sign Language signs that our teachers can use everyday in the classroom! Since our attendance in her training, I see our teachers using lots of the sign language to help communicate with their students and also reinforce their language development."

- Erin Curtiss, Infant – Early Preschool Coordinator at BeanTree Learning
10 years of teaching experience specializing in 0 – 3 years of age​
"Lindsay has been a tremendous asset to our program as she not only supports some of our youngest children and their families, but also provides encouragement, tips, and knowledge to our education staff. Her expertise has provided support for skills ranging from feeding and oral movement to independently dressing to implementing practical strategies from the Handwriting without Tears program. Lindsay's genuine care, determination, and patience shines when working with children and provides the ultimate opportunity for children to take risks and grow. We have been truly blessed with the opportunity for Lindsay to provide services at our early childhood center."

- Kati Dupuis, Education Coordinator, Open Arms
"We contacted Little Hands Therapy after observing an increase in children at our school with very weak fine and gross motor skills, and some with delayed speech. Kelli and Lindsay organized a very informative Teacher Education evening at our school which proved very valuable in our classrooms. Lindsay has visited our school each year for the past two years to observe each classroom and hear our teachers concerns. She offered feedback that has been instrumental in helping us, help each child. Lindsay also offered advice to our teachers on how to communicate concerns with parents, and how and where they can get the assistance needed to help their children. I highly recommend Little Hands Therapy to schools who are looking for guidance in their classrooms and parents who are looking for Speech and Occupational Therapy assistance with their children."

– Muiride Keithley, Founder & Director, Ha'Penny Montessori School, Ashburn, Virginia