Our Team
The Little Hands Pediatric Therapy team is dedicated to creating positive change in your child's life.
Speech Language Pathologists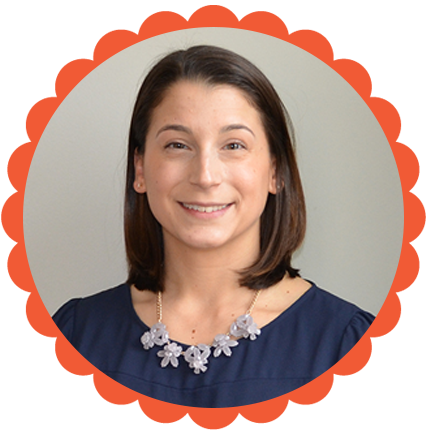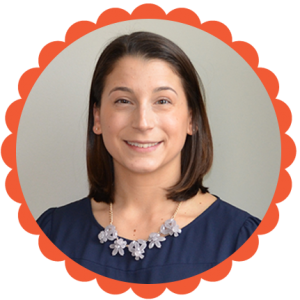 Kelli Atangan
M.S. CCC-SLP
Speech-Language Pathologist
Owner

PROMPT Trained
Hanen Certified
Fluent in ASL
Kelli, Owner and lead speech-language pathologist, received her master's degree at Gallaudet University in Washington, D.C. Kelli primarily works with children ages 0-5 years. Her specialty areas include: Auditory Habilitation and language development for children with hearing loss, feeding and swallowing disorders, early language, apraxia, and children with complex medical needs.
Kelli is an ASHA ACE award recipient. She is Hanen Certified for the It Takes Two to Talk Program, a program for infants and toddlers with language delays and their caregivers. Kelli is trained in therapeutic feeding and swallowing from NICU through school-age children and has attended The Sequential Oral Sensory Approach Course (SOS), Catherine Shaker's pediatric and NICU courses and is Beckman Oral Motor trained. She completed an intensive 30-hour course in Orofacial Myofunctional Therapy to help children with mouth breathing and tongue thrust. Kelli is PROMPT Trained, an approach frequently used in the treatment of Apraxia and has completed Basic Course on the DIR/Floor Time Model for children with Autism Spectrum Disorder. Kelli is passionate about providing children who are Deaf/deaf and hard of hearing access to language. She leads a family support group in Loudoun called Loudoun's Bilingual ASL families for families of children who are Deaf and Hard of Hearing. Kelli lives in Brambleton, VA with her husband and three sons.
"My clients become family. Their successes are just as important to me as my own children's milestones. The close relationship I build with parents and caregivers helps guide and empower them with the tools and confidence essential to helping their children."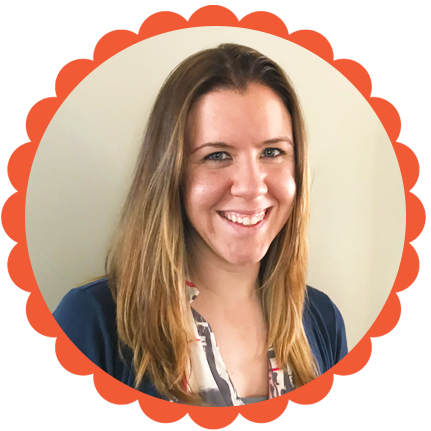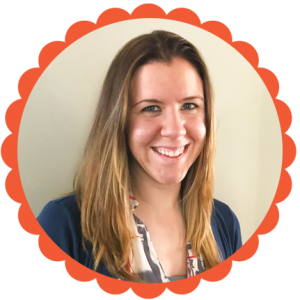 Amanda DeAngelis
M.A.

CCC-SLP




Speech-Language

Pathologist
PROMPT Trained
Fluent in Spanish
Amanda received her bachelor's degree in Journalism and Spanish from New York University and her master's degree in Speech Language Pathology from The George Washington University. She first became interested in speech pathology at the age of five when her brother received speech therapy for a language delay. She has always been interested in working with people and absolutely adores playing with children and watching them develop. Her journalism background, coupled with her speech training, has allowed her to solidify her love of words, language, and helping others.
Amanda has experience working with pediatric populations with various needs and has worked in both a private and public school setting, conducting individual and group therapy, and working through the IEP process. She has participated in various trainings, including PROMPT, PECS, Michelle Garcia Winner's Social Thinking, Language Acquisition Through Motor Planning (LAMP), Talk Tools Oral Placement Therapy, Beckman Oral Motor, Lindamood-Bell Seeing Stars, several Childhood Apraxia of Speech trainings, and a course on executive functioning. Amanda is fluent in Spanish and has facilitated bilingual meetings, performed evaluations, and provided therapy sessions. Amanda is a member of ASHA and is licensed to practice speech pathology in Virginia. In her spare time, Amanda enjoys spending time with her husband, twin girls, and dog, taking barre classes, and cheering on a variety of sports teams (Go Yankees!).
"It's so much fun seeing kids in their natural environment and being able to assist in the improvement of their communication skills. I love playing games with kids, but most importantly I love giving them a voice!"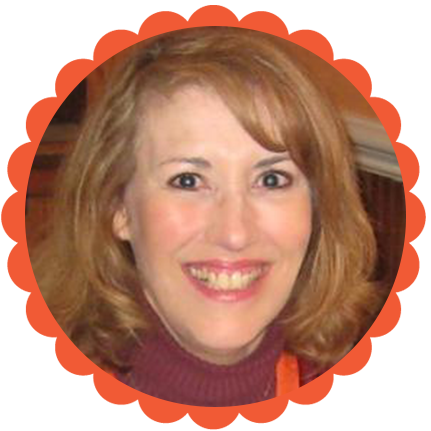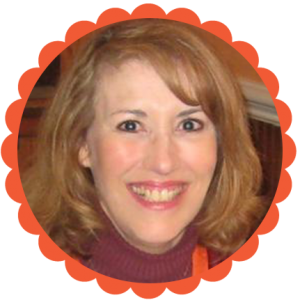 ​Dawn Dera


M.S. CCC-SLP




Speech-Language Pathologist
Preschool Language
35 Years Experience

Dawn received her bachelor's degree in Speech Pathology and Audiology from the State University of New York in Geneseo, New York and received her master's degree in Speech Pathology from Syracuse University. Dawn has over 35 years of experience working with preschool and elementary aged children in the Cerebral Palsy Center in upstate New York, the Early Intervention program in Fairfax and Loudoun County and the Fairfax and Loudoun County Public Schools. Dawn has experience working with children with Autism Spectrum Disorder, Down Syndrome and Apraxia. She especially enjoys working with preschool children with language delays, with an emphasis on augmentative communication and pragmatics. Dawn lives in Herndon, VA with her family and enjoys gardening, the beach and traveling.
"I love that moment when I connect with a child and see that sparkle in their eyes and joy on their face! Learning is always more successful when it's fun!"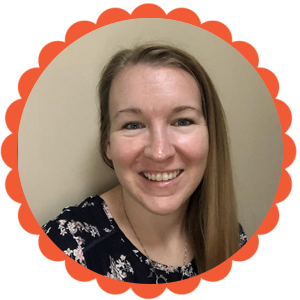 Angela Cloud
MS CCC-SLP


Speech-Language Pathologist
PROMPT Trained
Angie received her bachelor's and master's degrees in Speech Language Pathology from Missouri State University. A lifelong Loudoun County resident, Angie decided to pursue a career as a speech language athologist in high school after seeing her younger brother with Down Syndrome receive both early intervention and private speech language therapy from infancy.
Angie has experience working with toddlers, preschoolers, and school-age children in public schools and private outpatient clinical settings. She enjoys working with children with articulation and phonological disorders, expressive and receptive language disorder, Down syndrome, Autism Spectrum Disorder, and picky eating. Angie lives in Leesburg with her husband, son, daughter, and their dog.
"I love celebrating all the little growing moments with kids and their
families."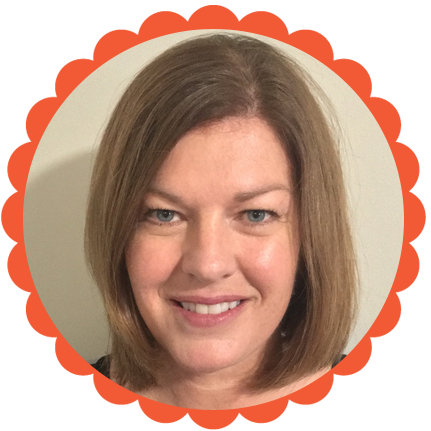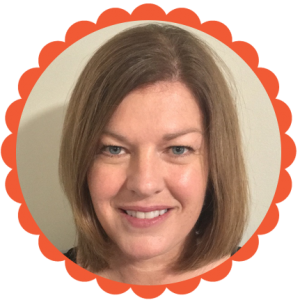 Gillian Lavigne
M.A. CCC-SLP


Speech-Language Pathologist
PROMPT Trained
PECS Certification
Gillian earned her master's degree at the State University of New York at Buffalo. Gillian is an experienced Speech Language Pathologist having 20 years in a variety of pediatric settings including pediatric hospitals, private settings, early intervention, and schools. Having supervised a team of SLPs in a pediatric hospital, she is experienced with children with medically complex needs from NICU to teens, including feeding and swallowing and cleft lip/palate. She is experienced in the unique aspects of working with families and their medical and school teams.
Gillian has a special interest in speech disorders, feeding & swallowing, & early speech & language development. She is experienced in working with Childhood Apraxia of Speech, hyper-nasal speech, oral motor/oral myo-functional disorders, and early intervention. She is PROMPT & PECS trained, & Early Intervention Certified. She has been trained in the Hanen method for communication development in the 0-5 population, and DIR/Floortime. A current & past ASHA ACE award recipient for continuing education, she has knowledge in & additional training in Feeding & Swallowing, Childhood Apraxia of Speech, Resonance Disorders, Oral Myo-functional Disorders, & NDT. Gillian has extensive Social Thinking training. Gillian enjoys working together with children and their families in natural environments. Gillian lives in Ashburn and enjoys spending time with her husband, 3 children and loveable Goldendoodle.
"I love working with children & their families in their everyday environments. As a partner in their journey, I enjoy collaborating together to facilitate functional skill development. The most rewarding part of my day is sharing in the joy & celebration of a child achieving a new skill."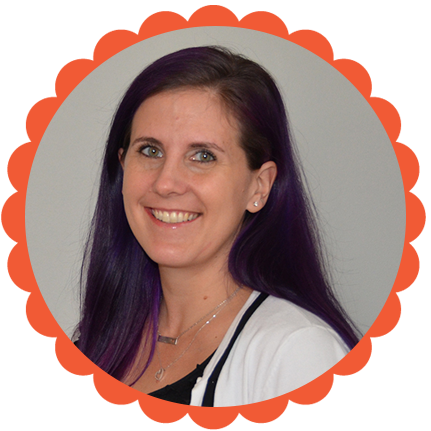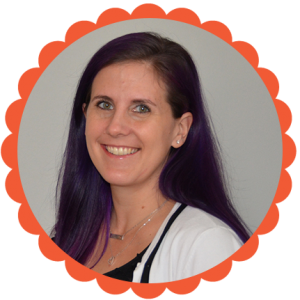 Kathleen

Ann

Egan
M.A. CCC-SLP, BCBA


Speech-Language Pathologist
Board Certified Behavior Analyst
PROMPT Trained
PECS Certification
Katie is a native of Northern Virginia and earned her master's degree in Speech-Language Pathology from George Washington University. Katie received her BCBA through study at the University of North Texas. Katie is certified by the American speech and Hearing Association and the Behavior Analyst Certification Board and is licensed to practice in Virginia. Katie specializes in developmental and intellectual disabilities and was the former director of speech-language pathology at the Northern Virginia Training center.
Katie has provided SLP services across the past 15 years in a variety of settings including public and private schools, private practice, home health and long term care. Katie holds certification in the Picture Exchange Communication System (PECS), is PROMPT Trained, and Beckman Oral Motor Trained. She has treated children and adults with dysphagia, Down Syndrome, Cerebral Palsy, ASD, dyslexia, language learning disorders, traumatic brain injury, anxiety, depression, obsessive compulsive disorder, and many neuro-biological disorders. Katie's expertise in communication and behavior allows her to combine basic principles of human behavior to her speech interventions maximizing results and increasing independence for her clients. Katie lives in Reston Virginia with her family. In her free time she teaches Zumba for adults with disabilities at Service Source and enjoys spending time outside with her kids.
"I enjoy helping families find language learning opportunities throughout daily routines: strengthening relationships and building communication skills for life!"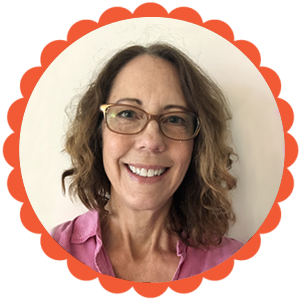 Judith Segal
M.A. CCC-SLP


Speech-Language Pathologist
Hanen Certified
PROMPT Trained 
Judy received her master's degree in Speech-Language Pathology at the University of Maryland, College Park. For the past 10 years she has worked with 3- to 5-year-old special education preschool students within Montgomery County Public Schools. Judy has a wide range of experience treating speech-language delays and disorders in children with Down Syndrome, autism spectrum, cerebral palsy, apraxia, cleft palate, hearing loss, and a variety of neuro-genetic disorders.
Judy holds the Certificate of Clinical Competence from the American Speech and Hearing Association and is licensed to practice in Virginia and Maryland. She is PROMPT-trained and Certified in the Hanen It Takes Two to TalkProgram and is trained in AAC, Visual Phonics, and Basic Sign Language. In addition, Judy has worked with adults seeking accent modification and is certified with the Institute of Language and Phonology. Judy recently moved to Ashburn, Virginia and enjoys nature walks, photography, and art.
"I am passionate about helping children develop strategies and skills for functional communication. Every person, no matter how small, deserves to experience the power of connecting through language! It is an honor and a joy to be part of the process and to share the journey with families."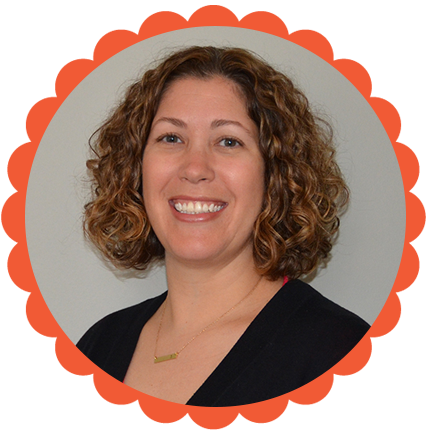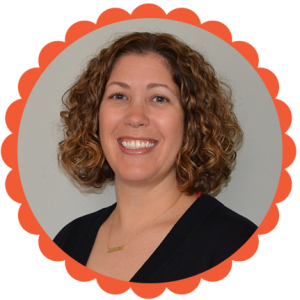 Lindsay Borda 
OTR/L


Occupational Therapist



Handwriting Without Tears
Therapeutic Listening
Kinesiotaping
Lindsay graduated from James Madison University and is a board certified, state licensed pediatric occupational therapist with over 15 years of experience. She has worked in a variety of settings including acute care, sub acute rehabilitation, schools, private practice, and pediatric outpatient rehabilitation. Lindsay has worked with children with sensory processing disorders, Autism, Down Syndrome, Cerebral Palsy, rare genetic disorders, developmental motor delays and other neurodevelopmental disorders. Lindsay leads many of our Education for Educators services in the Ashburn schools advising educators and staff. Lindsay lives in Brambleton, VA with her husband and three children.
"Working with children is rewarding and fun. The reward isn't just seeing the child improve and succeed, it's seeing that their success improves the entire family's quality of life."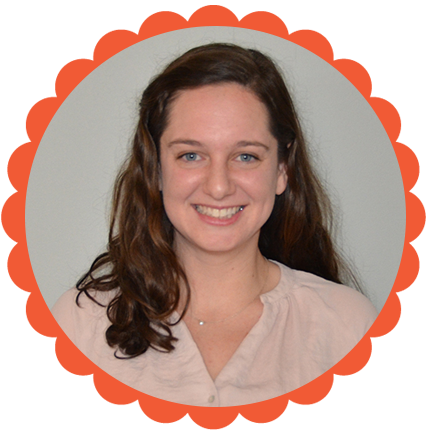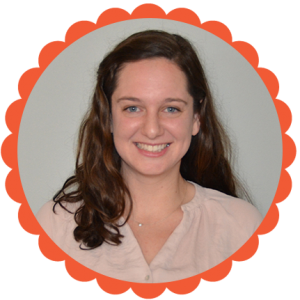 Brittany W. Simco
M.S. OTR/L
Occupational Therapist
Handwriting Without Tears
Therapeutic Listening
Brittany received her master's degree in occupational therapy from Ithaca College. As a clinician, Brittany has worked with children in outpatient clinics, school settings, lead occupational Therapy summer camps, and group therapy. She has experience working with children ranging from birth to adolescence with conditions including Autism, sensory processing disorders, developmental delays, genetic conditions, cerebral palsy, TBI and CVI. She is familiar providing therapy within interaction groups using the DIR/Floortime model with preschool aged children. Brittany is personable, engaging, creative and aims to make therapy sessions holistic and fun all while inspiring children to be their best selves. Brittany lives in Great Falls, VA and enjoys gardening, skiing, biking, hiking and spending time with her husband and dog, Cola.
"I believe that therapy for all kids should include a little dose of FUN. True learning occurs when a child is motivated and interested and adding a bit of fun does just that!"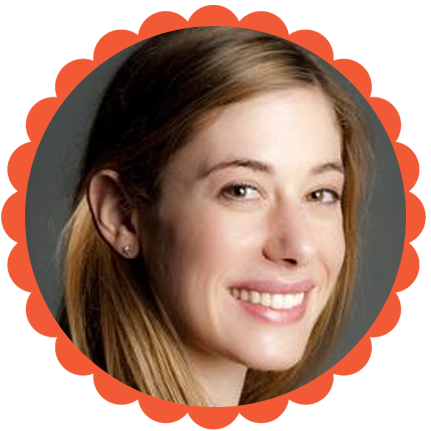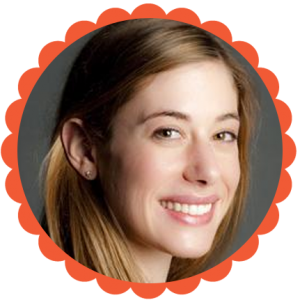 Caroline Cohn
MS OTR/L


Occupational Therapist
Caroline graduated from the Boston School of Occupational Therapy at Tufts University with a master's degree in occupational therapy, and a concentration in pediatrics. Caroline has experience working with ages infant to young adult to address needs related to developmental and motor delays, self-regulation, sensory needs, and executive functioning skills. Caroline has worked with children with diagnoses including Autism, Down syndrome, Cerebral Palsy, ADHD, anxiety, genetic disorders, and other neurological conditions. Caroline has experience collaborating with parents, caregivers and other professionals in the home, school, and community settings. In addition to working with Little Hands Pediatric Therapy, Caroline also works as a school-based occupational therapist in the Fairfax County Public Schools. Caroline is a member of both the Virginia Occupational Therapy Association and American Occupational Therapy Association.
"I enjoy the process of supporting every child to reach their goals. As a therapist, I love to learn about each child's interests, passions and strengths to guide my session for a fun and enriching experience".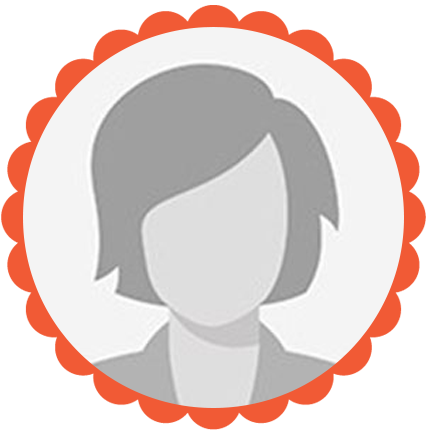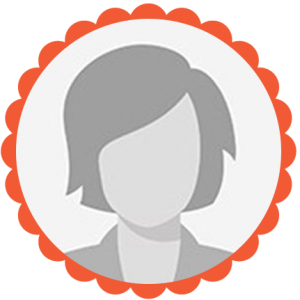 Tracey S. Yost
OTR/L


Occupational Therapist
Tracey received her bachelor's of science in occupational therapy from Elizabethtown College Elizabethtown, Pennsylvania in 1989. She has extensive Experience with infants, preschoolers, school-age children, teens, adults. Tracey has worked in nearly all settings, from inpatient, outpatient, clinic, school, and home and has supervised both level I and II fieldwork students. She is comfortable with a wide range of diagnoses including Autism Spectrum Disorder, Sensory Processing Disorder, learning disabilities, fine and gross motor delays, visual motor integration deficits, and feeding disorders.
Tracey has specific coursework and training in the following programs: Handwriting Without Tears (Preschool, School Age, Print Tool), Pediatric Yoga, Astronaut Training, Building Blocks for Sensory Integration, SOS Feeding, Pivotal Response Training, Wilbarger Deep Pressure Protocols, Therapeutic Listening, Integrated Listening Systems, Floortime, Myofascial Release, NDT Handling Techniques, Bal A Vis X, Sensory Integration Theory, Sensory Integration and Praxis Test Administration, Interactive Metronome, and Oral Placement Therapy.
"It is a privilege to partner with a family to create the best life for their child."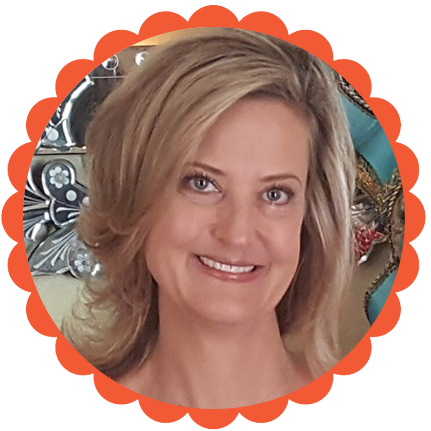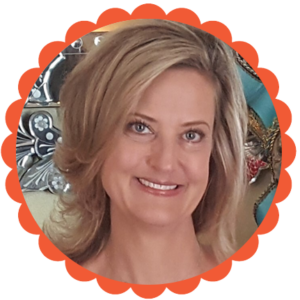 Kristina Wilk
MS OTR/L


Occupational Therapist
Kristina received a bachelor's degree in Psychology from University of NC - Greensboro and her Master's degree in Occupational Therapy from Towson University; specializing in pediatrics. She is passionate about working with children. Kristina was previously the lead OT at Kennedy Krieger Institute Center for Autism and Related Disorders. She has worked in multiple school systems, where she has evaluated and treated children with behavioral and sensory challenges, fine motor deficits, visual processing difficulties and learning disabilities. She has experience using behavior modification techniques.
Kristina has been trained in The Alert Program, The Zones of Regulation, Learning Without Tears (school readiness and writing), and Handwriting Without Tears (K-5th). Kristina is also a published author in the American Occupational Therapy Association's clinical magazine, OT practice. In her spare time she enjoys cooking, traveling and spending time with her husband and 4 children.
"I see the whole family as part of the team. Every relationship and every interaction is an opportunity for children to demonstrate their therapeutic achievements. My role is to help them to be the best version of themselves."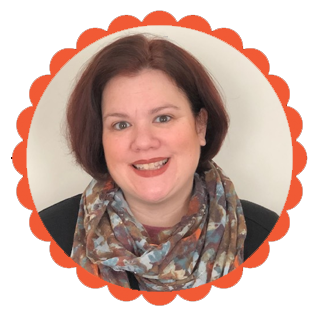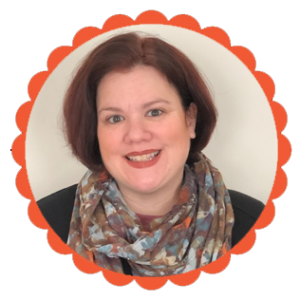 Natalie Sinex
MS OTR/L


Occupational Therapist
Handwriting Without Tears
Natalie received her master's degree in occupational therapy from the University of the Sciences in Philadelphia in 2001. She began her career working with children on the Navajo Indian reservation in Arizona. Since that time, Natalie has gained experience working with populations ranging from toddlers to 100 year-olds in a variety of settings. Despite her range of experiences, Natalie's passion has always been working with children.
Before relocating in Virginia in 2018, Natalie most recently practiced at a school district in Pennsylvania providing OT services to children with developmental delays, autism, cerebral palsy, and sensory processing difficulties, among other diagnoses.
Natalie believes that treatment should be fun. Her experience has taught her that using engaging activities that motivate kids to participate more often results in measured improvements towards their goals. As a mother of three young boys, one of whom has delays, Natalie has seen first hand the value of follow-through at home and is committed to ensuring that parents have the resources they need to participate in their child's growth.
"The best part of my job is when kids are having so much fun they don't even realize it is therapy."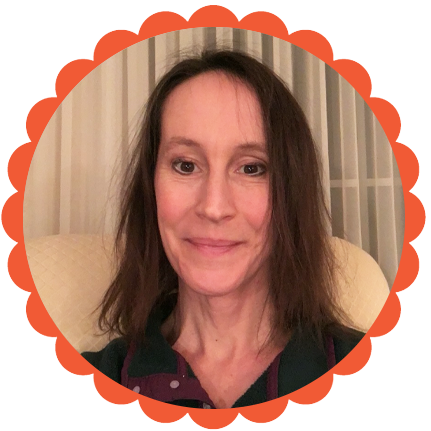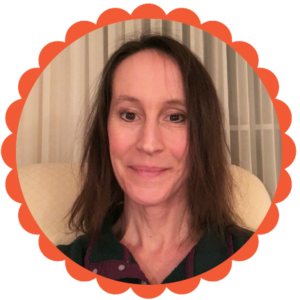 Gabrielle "Abby" Harrison
MSPT


Physical Therapist
Early Intervention Specialist
Abby is a licensed physical therapist who most recently served families through Fairfax Infant & Toddler Connection, the Health Department, and the Infant Development Program. Abby received her bachelor's degree from Duke University in Durham, NC. Following graduation, she worked in the Child Life Department at Duke Children's Hospital. She then received her master of science in physical therapy from the University of Miami Miller School of Medicine in Miami, FL, where she received training in various pediatric settings, including inpatient, outpatient, public school systems, and early intervention. Abby has experience working with families who have children from birth to young adult to address needs related to developmental and gross motor delays, balance and coordination, strength and endurance, hyper- and hypotonia, and joint hypermobility. She has worked with children with diagnoses including Torticollis, toe walking, Autism, Developmental Coordination Disorder, Down syndrome, Cerebral Palsy, genetic disorders, and other neurological conditions. Abby lives in Leesburg with her husband and four kids who all enjoy staying active through community sports and recreation.
"I love working with families to help children reach their movement and fitness goals. When we move, we can learn more, explore more, and interact more with our environment, family, and friends. I want to set our kids up for a lifetime of healthy movement!"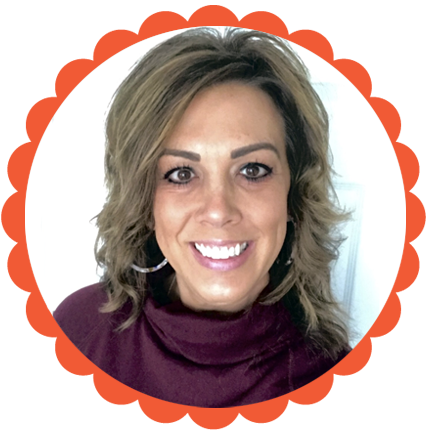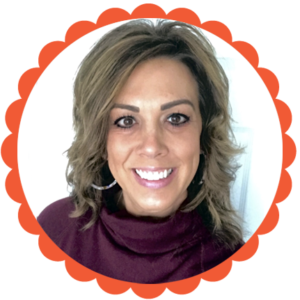 Jen Meinert
Early Intervention Professional Developmental Specialist
20+ Years Experience
Jen is a tenured educator well-versed in coaching, modeling and providing instructional strategies in homes, schools, daycares and community settings. Jen received her bachelor's degree in Early Childhood Special Education from Minnesota State University, Moorhead, MN and has a Master's Degree in Differential Instruction from Concordia College, St. Paul, MN. She has +60 credits beyond her Master's Degree from Colorado State, Pueblo, CO, were she studied brain development and mental health in early childhood, early literacy skills, and coaching and modeling instruction. For the past 20+ years, Jen has worked with children birth to age five and their families.
Jen is seasoned in educational assessments and providing educational support to families and children with global developmental delays such as Down Syndrome, Autism, Cerebral Palsy, Spina Bifida, genetic and neurological disorders, communication, motor, and social-emotional needs. Jen uses meaningful, routines-based intervention and caregiver coaching to assist young children reach their fullest potential. Jen recently moved to Leesburg from MN with her family. Jen enjoys spending time with her family, decorating, and traveling.
"I enjoy making a positive difference in the lives of children and their families and truly enjoy watching each child grow, mature, and master new developmental skills."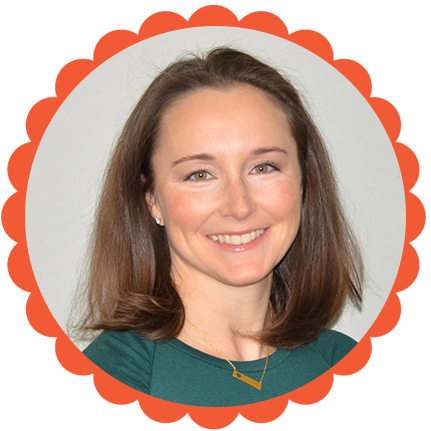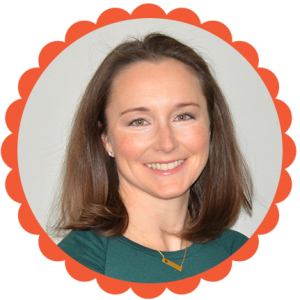 Kimberly Lee


Office Manager
Kimberly graduated from George Mason University with her bachelor's degree in Marketing. She worked as a Hospitality Event Planner for NASCAR and IndyCar Racing Teams for over 13 years. Kimberly began her career at Little Hands Pediatric Therapy in the spring of 2016 and enjoys working with our excellent team to help families. Kimberly lives in Loudoun County with her husband and daughters.
"I love getting to know each family personally, learning their needs and placing them with the best therapist for their child. Seeing the positive impact that therapy has on their family is wonderful!"