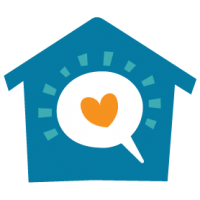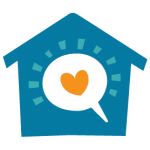 Speech Therapy
Little Hands Pediatric Therapy provides Speech Therapy from birth to teen in your home or school in Loudoun County and Western Fairfax County. We also offer limited appointments in our Sterling Clinic.
Family involvement is an important part of the Speech Therapy process. We believe that parents, caregivers and teachers working together as a team are the key to success for your child. We will also collaborate with other professionals working with your child.
SPEECH & LANGUAGE EVALUATIONS
A recent evaluation is essential prior to the initiation of treatment. Evaluations provide baseline data, establish goals, and are used to track progress. During an evaluation the following areas can be assessed: Speech, Language (Receptive and Expressive), Oral-Motor and Feeding.
SOCIAL SKILLS GROUPS
Our Social Skills Groups incorporate movement to keep children engaged and learning. The goal of each group is to improve communication and foster relationships with peers. Our groups use the renowned Social Thinking Curriculum. Contact us to learn more about social skills groups.
COMMON DIAGNOSES
Little Hands Pediatric Therapy treats children with a wide variety of diagnoses including Developmental Delays, Receptive and Expressive Language Delays, Speech (Articulation) Delays, Dyspraxia, Deafness/Hard of Hearing, Hypotonicity, Feeding Disorders, Autism, and Down syndrome.
FEEDING THERAPY
From picky eaters to problem feeders, Little Hands Pediatric Therapy helps newborns through school-age children learn to eat a variety of tastes and textures. Learn more about our Feeding Therapy approach.
Evaluations:
Comprehensive Speech and Language Evaluation
Evaluation of Feeding and Oral-Motor Skills
Therapy:
Speech & Language Therapy:
Articulation & Phonology
Fluency Therapy
Early Intervention (0-3 years)
Receptive and Expressive Language Therapy
Aural (Re)Habilitation Therapy
Pragmatic/ Social Skills Therapy
Therapy for children with:
Sensory-Based Feeding Disorders
Behavioral Feeding Disorders
Oral-Motor Weakness
Swallowing Disorders
Sign Language Classes: For hearing babies and toddlers
Social Skills Groups
Other:
Team/ IEP Meetings
School Observation
Speech Therapy Evaluation
Testing: $150/hour
Written Evaluation: $150/hour
Speech Therapy in your Child's Home or School
$150/50 minute session
Speech Therapy Teletherapy Session
$85/30 minute session
$150/60 minute session
• • •
INSURANCE: Little Hands Pediatric Therapy is often covered by out-of-network benefits. We recommend you call your insurance company to determine what percentage is covered for both in and out-of-network Speech Therapy. We will provide you with an itemized bill with all necessary information including diagnosis and treatment codes.