Ready for more communication with your baby or toddler?  Try incorporating these six signs into your daily routines!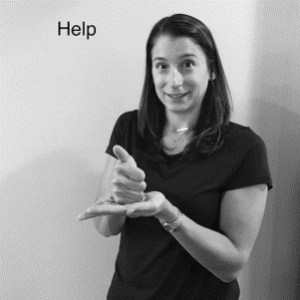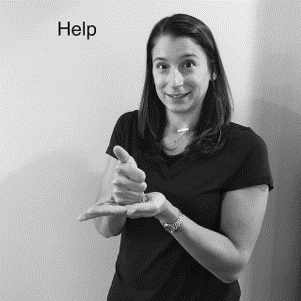 HELP: right hand with thumb up rests on left palm, gently bounce.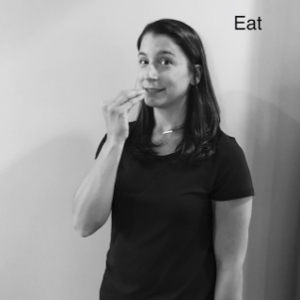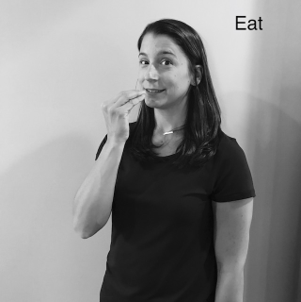 EAT: R hand, fingers closed, comes to mouth as if eating food.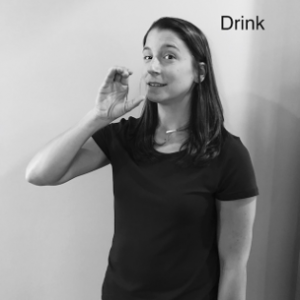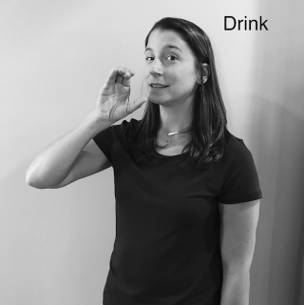 DRINK: R hand pretends to hold a cup and drink.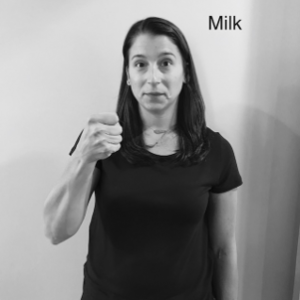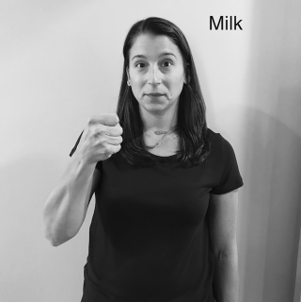 MILK: R first opens and closes as if milking a cow.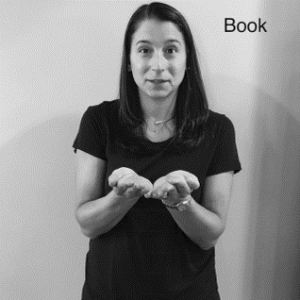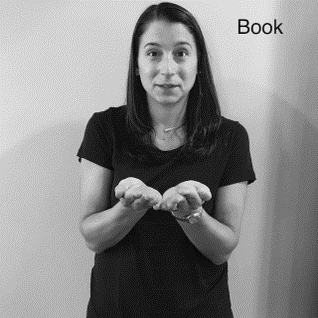 BOOK: Hands closed move open, as in opening a book.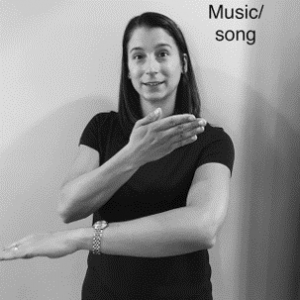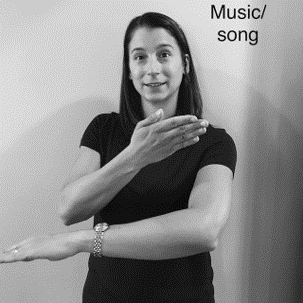 MUSIC: R hand moves from side to side, over L arm, as if conducting an orchestra.  Also: Song.
Join us each month at Brambleton Library for free basic sign language class for infants through preschoolers and their caregivers.  No experience is required.  We will learn basic signs, discuss speech and language development and learn how to support your child's language development from birth to age five.
Frequently asked questions about baby sign language and teaching sign language to hearing babies and toddlers can be found HERE.
Interested in learning ASL?  Please click here.